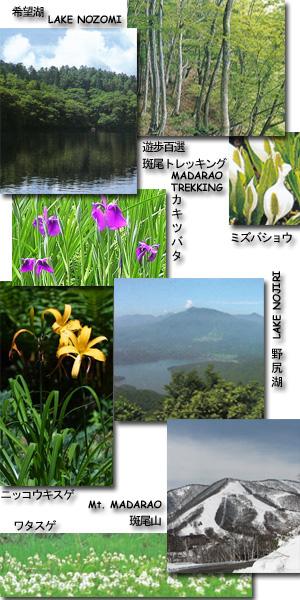 SPORTS in MADARAO kugen
Tennis

Grass ski

Mountain boad

Paragrider

mini GOLF

Archery

Cycling

Baggie

Rafting on CHIKUMA river

Lake NOZOMI Boat & Fishing

Hiking, Trekking trail MADARAO kogen

Ski, Snowboard

SKI SNOWBOAD PARK
TANGRAM SKI CIRCUS (5min by car)

AKAKURA ONSEN SKI(20min by car)

MYOKO SUGINOHARA SKI (20min by car)

KUROHIME KOGEN SNOW PARK (20min by car)
ONSEN(hot-spring)
MADARAO kougen ONSEN(200m walk)

MADARAO no YU(5min by car)

AKAKURA ONSEN (20min by car)

Landmark ONSEN MYOKOU kougen (20min by car)

TSUBAME ONSEN (30min by car)

MAGUSE ONSEN (30min by car)

NOZAWA ONSEN (30min by car)

YUDANAKA ONSEN(SNOW MONKEY) (50min by car)
MADARAO, KUROHIME, NOJIRIKO area Sightseeing, Museum etc..
Kurohime douwakan
(20min by car)
A fairy tale museum Kurohime
Korohime Cosmos Flower Garden
(20 min by car)
OPEN: JULY-OCTOBER (please confirm before you go.)
Issa memorial museum
(20 min by car)
Old famous writer, "KOBAYASHI ISSA", He was borned at SHINANOMACHI KASHIWABARA in 1763. You can touch the feeling of old Japanese style at here.
Lake Nojiri Naumann Elephant Museum (Nojiriko Museum)
(10min by car)
This museum has an exhibition of the fossils of Naumann Elephant and Big-horned Deer of 40,000 years ago, excavated in Lake Nojiri, together with an exhibition of stone tools and bone tools.
Lake NOJIRIKO
(10min by car)
Wake Board / Water Ski / Banana boat / Cycling boat / Fishing on the Lake
LINK
Explore the heart of Japan
For more information around MADARAO MYOKO KUROHIME TOGAKUSHI area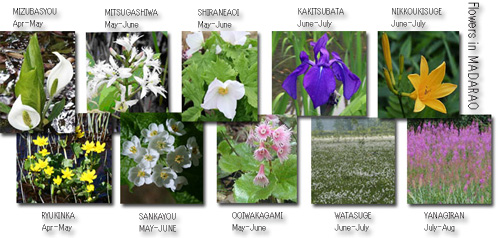 Rental Cottage WHITE RABBIT MADARAO book center
11492-336 (Madarao kogen district) OazaIiyama Iiyama-city, Nagano Prefecture, 389-2257, Japan

TEL:090-9993-4433 (10am-18pm JPN time) FAX 03-4578-0453
It is sometime no responce ,but we will call back later.

Email Contact field is more reliable for CONTACT US.

For the small group 3-5persons'.There is also a rental room.
RENRAL CONDOMINIUM at NORTH NAGANO. click here!!

SUKORN CABANA RESORT in Thailand (Group RESORT of WHITE RABBIT)